Spring who?! Rain lovers rejoice with a cold wintery week, hopefully the last one so we can enjoy a proper spring with sunny days that would lift the mood. How are you guys holding up? 
I celebrated another month of MEDHOMECARE, another proud moment where I am in awe of the support and the feedback which takes away all the exhaustion. I am so thrilled of what is coming and I cannot express how thankful I am to be able to assist in any way to make the pain go away and how grateful I am for your trust.
In covid news, a new study in Denmark covered the covid re infection cases, China approved a fourth vaccine  for emergency use, and Astrazeneca is getting over the claims against it, we even received in Lebanon shots to be used by the private sector.
F for Fun
Who is up to an adventurous trip, the world longest roller coaster is now open in KSA. Enjoy the thrill and I will simply watch from far!
F for Food
What is your cup of tea? get to know yours as per your zodiac sign. And prepare these churros to go with!
F for Fitness
Work the glutes and don't skip stretches after (I am guilty of that:(
F for Fashion
Say hello to 60 and 70s spring trends from disco collars to minskirts,  circle skirts yellow sunglasses and more. Pick what suits your taste!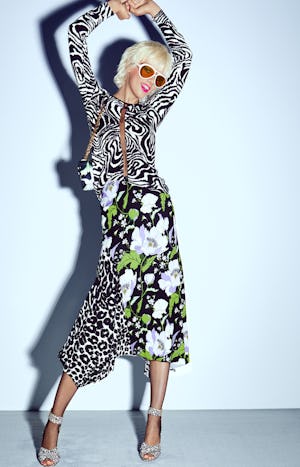 See you next week!
Stay Fabulous and updated; subscribe to my blog, Youtube channel and follow me on instagram, Facebook, tiktok and twitter pages.
XOXO
La Petite